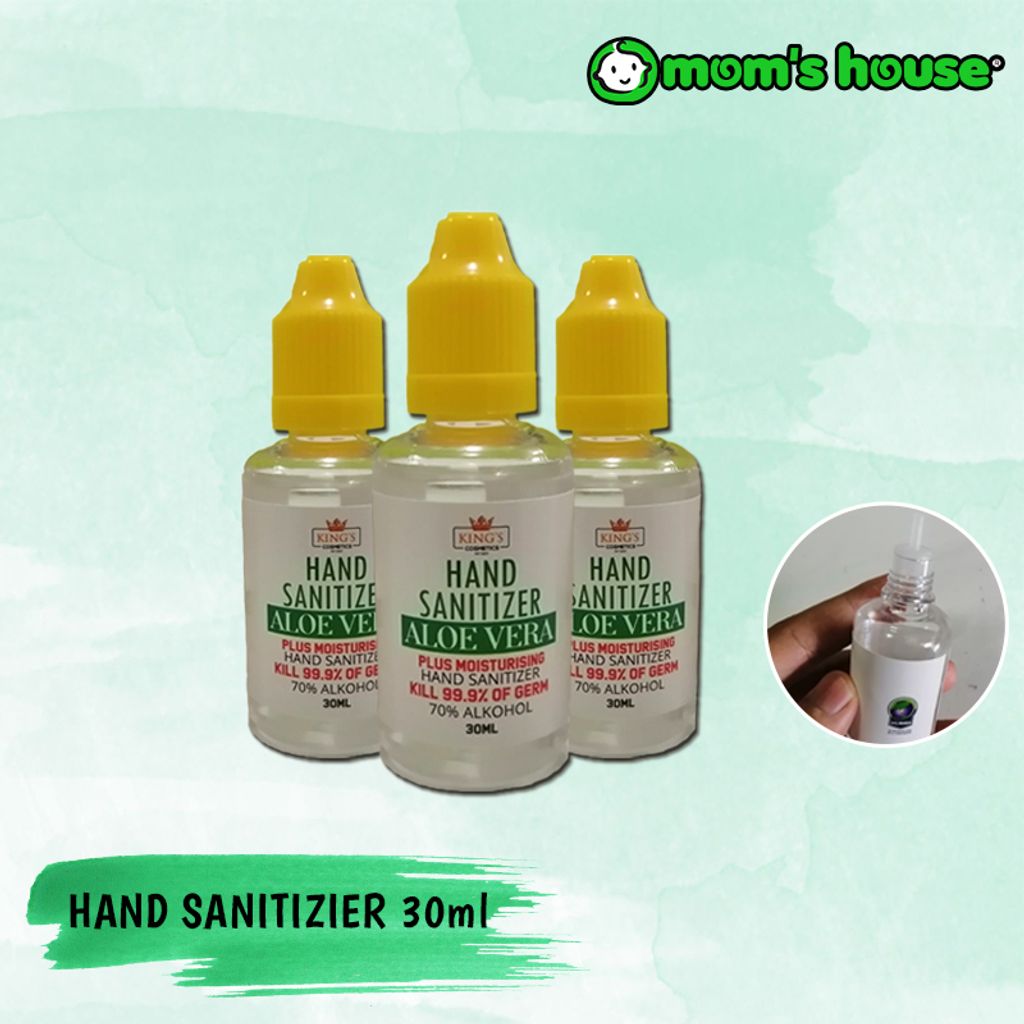 [NEW] King's Cosmetic Hand Sanitizier with Aloe Vera + Moisturising 30ml
Intro
King's Cosmetic Hand sanitizer with Aloe Vera Lquid is a quick and easy way to keep your hands clean and cared for. 30 ml version small but useful and let you keep your hands clean regardless where you are.
70% alcohol will make you confident when you are outside your home.

Moisture you hand and sweet odour.
Member of PPIM : Ahli Niaga N-C16054945
Ingridients
Active: - Ethyl Alcohol 64-17-5 1,000 ppm 1,900 mg/m3

Toxicity to microorganisms : 35,470 mg/L: 5 min EC50 Photobacterium phosphoreum
Crustacea : 10,800 mg/L: 12hr EC50 Daphnia magna
Benefits
Provides fast, convenient and effective ways to clean and sanitize ones hands without using soap or water. Contains Moisturizer and Vitamin E, which will leave your hands soft and without any sticky after-feel.

Colourless & Smell Good.


Open Cap :


1) You must remove first yellow cap.
2) Use gently after going out from home.
Usage:
Apply sufficient onto palm and rub hands together, covering all surfaces of hands and fingers until dry. As you rub on dirty hands, it removes dirt and grime. Just dust them off when dry. Also Important is to keep hand sanitizer out of children's reach.
Customer comments
| Author/Date | Rating | Comment |
| --- | --- | --- |