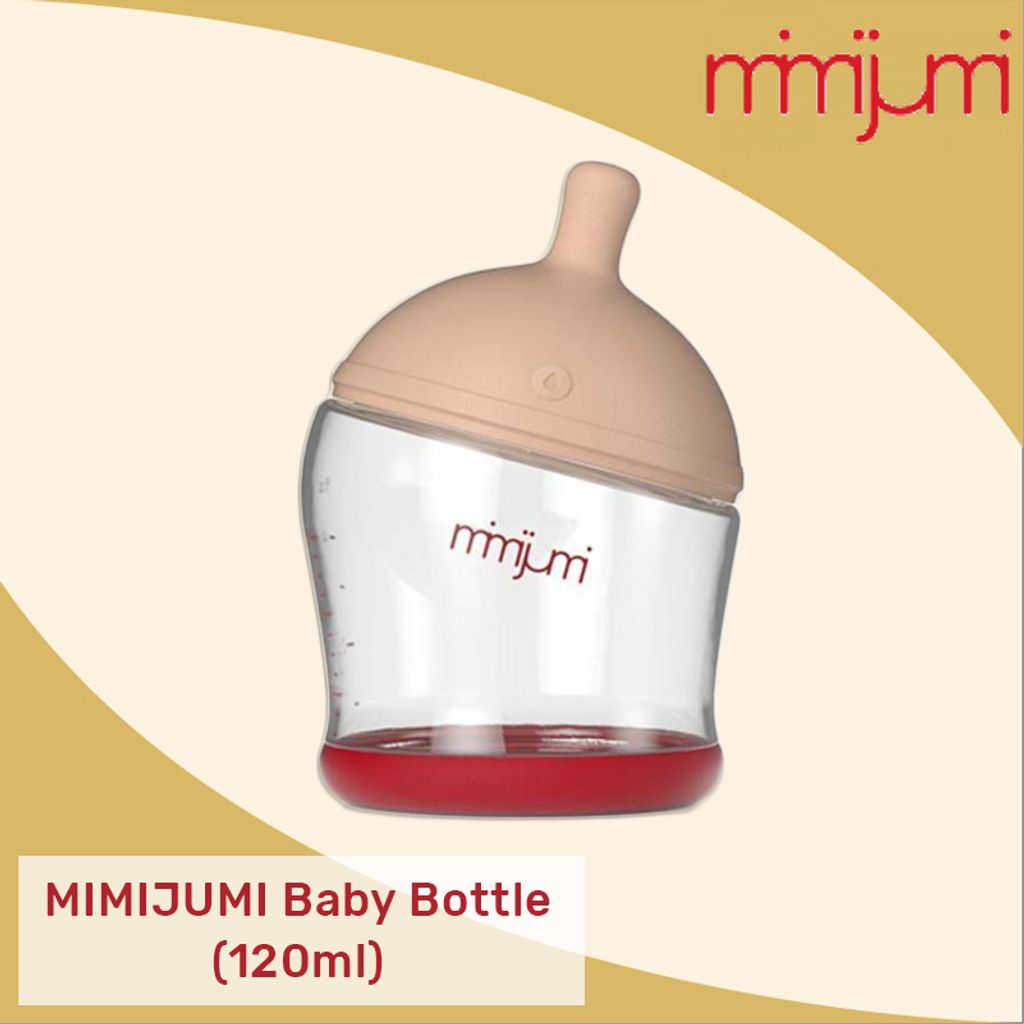 MIMIJUMI Baby Bottle (120ml)
DESCRIPTION
With natural colors, textures and forms, the mimijumi baby bottle provides the perfect complement to breastfeeding and the best possible transition to bottle feeding.

The innovative nipple design replicates a mother's breast, creating a natural feeding and latching experience for a happier and healthier bottle fed baby. Bold colors and soft textures are combined to give the Not So Hungry bottle a distinctive, eye-catching appearance.

Our bottles are made of Grilamid Nylon which focuses on baby's safety. It is also more durable, stable in property, clear as glass and easy to clean. All mimijumi bottles are BPA and latex free, EA free, and exceed US safety standards.
ADVANTAGE
Easy to open
Integrated venting prevents colic
Anti leak - there is a hole in the nipple for drinking, so some milk (a small amount) will come out. It does not leak on the sides. For it to flow the baby must latch on to the nipple and suck.
Can use until baby grow - unlike normal bottles where you have to dispose after 6-8 months, mimijumi is not made of PES, PP or PA plastics and hence does not contain any toxic/plastic leakage after constant use.
No expiry date or shelve life - parents need only to buy the replacement nipple when the baby grows older.
This works to be more cost-effective over 2-years period compared with other bottles.
Screw on one-piece nipple - place the cap over the nipple, slide until it clicks or catches and push the other side down to snap it on.
Skid-free base
Can be sterilized but never put in microwave.
Top rack dishwasher-safe
BPA-, latex-, and EA- free
Exceeds US safety standards
Material is from Switzerland, manufactured in Austria.


Customer comments
| Author/Date | Rating | Comment |
| --- | --- | --- |